By Anahita Irani

I Need to salute my History, Math, Marathi teacher for teaching me the subjects I detested and never liked. But most of all I need to thank my Mom who was also a PT teacher in the same school I studied in. A strict disciplinarian but a kind-hearted soul. She would feel deeply for the children and get involved with her students' problems, solving them like a mother would do. I have learned a lot from her and cherish my best moments spent in school under her guidance. I salute her today on #Teachersday.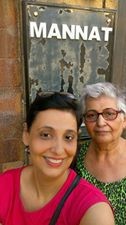 By Preeti Gupta
My Favourite Teacher is Mr. Deepak Dewan. He is the bestest teacher in the whole world – someone who churns out stones into rare gems. I remember the phobia of mathematics I had. But he was the one who made it so simple. The tips and tricks he gave were very useful. Till date if I get stuck somewhere it's those tricks that I remember.
Not only that, it's been 14 long years – a journey from my first public exam of class 10th till date, he is my mentor and someone whom I look upon for any advice. Just like my parents keep a track of me he has been doing that for years. He takes pride in my achievements, advises me at times of stress, encourages me to do better.
The role of a teacher is not stuck to simply teaching a subject , rather to mold his student to independently take assignments and wise decisions. Dewan Sir has been that guiding light whose blessings and sound advice has been an aura in the journey of life.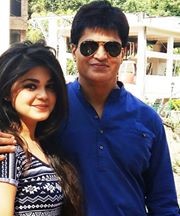 These stories, shared by our dear Woohoo fans, are part of the #WoohooDiaries series. If these stories inspire you (as much as they inspired us to launch this series) or if they remind you of someone you'd like thank, say hello or just send a note to, we at Woohoo would be more than happy to be the medium for your message. To send personalized little e-gift cards / e-notes to them via an SMS, Whatsapp or email, click here. If you'd prefer to have a physical gift card delivered to them, visit us at Woohoo.in.
If you'd like to check out other stories from our #WoohooDiaries series, they're right here:
https://blog.woohoo.in/woohoodiaries-1/
https://blog.woohoo.in/woohoodiaries2/
https://blog.woohoo.in/woohoodiaries3/
https://blog.woohoo.in/woohoodiaries4/