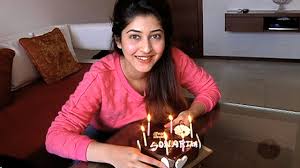 You leave your family and friends to go away to study or work in a different city. The only person who remains close to you is your roommate. She's the one who sees you through ups and downs at college or at work. She's the one who runs to get your prescription when you're sick. She's the one who holds your hand when you've had a bad break up. Over time she becomes your best friend, and then your soul sister. When her birthday comes around, it's your chance to say thank you for being there for you, and here's how you do it.
Explore the world of gift cards
If you've lived with your roommate for a while, you'd probably know her likes and dislikes well. Maybe, she's even hinted at exactly what she'd like for her birthday. Shopping for her birthday gift personally will be satisfying for you, but there's no guarantee that she'll like definitely like what you choose, right? Why not consider gifting her a gift card instead. That way she gets to choose what she would like to spend it on. If you are confident of the brand she would prefer, you could gift her a gift card from that particular brand, be it Amazon, Flipkart, Shoppers Stop, Lifestyle or others. Or better still, you could gift her a Woohoo gift card which is an umbrella gift card which she could swap for a gift card from any brand of her choice.
You could also make it more special for her by accompanying her on her shopping spree with the gift card you gift her. Won't that add to her list of creating memories with you? There's so much fun you can both have from just one tiny move on your part – buying a gift card instead of a gift!
Gift her an experience
Woohoo.in offers gift cards are not only limited to products but also extends to cover a whole lot of experiences. For instance, you could gift her an exquisite dining experience with gift cards from restaurants like Copper Chimney, Mainland China, Oh! Calcutta, Sigree and the like; or a movie experience at PVR; or a relaxing spa experience at Four Fountains Spa to pamper herself on her special day.
If you want to make her birthday gift more personal, you can gift her instant e-gift vouchers with the Woohoo app – to which you could add your selfies, pictures of the fun times you've had together, a voice note and text.
You know she'll thank you for this – the best birthday gift she would've received!
Note: Image is from youtube.com .Copyright vests with respective copyright holders.
(Post updated on 17 Dec 2015)