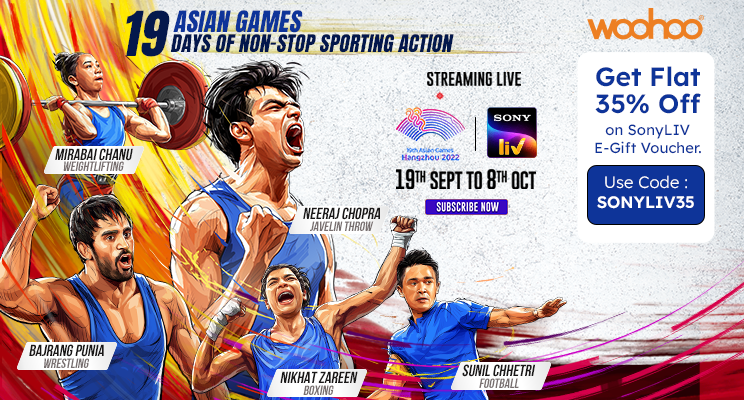 The much-anticipated Hangzhou Asian Games have officially commenced, promising heart-racing action and historical athletic achievements. This is not a regular sporting event, but a historic chapter in the sports timeline. It's an epic gathering of insanely talented athletes from across Asia, all sweating it out in their special disciplines and hunting for that treasured gold. From the lightning-fast track races to the stunningly choreographed gymnastic routines, these games have got it all!
Besides the thrilling face-offs and fierce sportsmanship, the Asian Games are an amalgamation of diverse cultures. The games highlight not just the athletic capacities but also the underlying values of perseverance, team spirit, and mutual respect that these sports signify. It is a spectacle of unity, sportsmanship, and competitive spirit under the grand Asian banner, thereby etching this global event into the annals of sports history.
Catch Live Asian Games Action on SonyLIV
Sony Sports Network is the official broadcast partner of the event in India. SonyLIV, the preferred digital streaming platform for millions, offers a live and exclusive glimpse into this captivating event. Whether you root for athletics, aquatics, shooting, or the plethora of other thrilling events, SonyLIV ensures you don't miss a single moment of the Asian Games.
Save on your SonyLIV Subscription.
To make your sports-viewing experience even sweeter, Woohoo is bringing an exclusive offer on SonyLIV subscription your way. Now, you can subscribe to SonyLIV paying with SonyLIV E-Gift Voucher while enjoying a substantial discount. We're extremely excited to announce a Flat 35% off on SonyLIV E-Gift Voucher — a deal that's as fantastic as the games themselves.
Opting for our significant discount doesn't just provide you access to the Hangzhou Asian Games; it opens up a broader world of unending entertainment on SonyLIV. By using our exclusive e-gift card, you are stepping into a realm of incredible streaming content.
How to Redeem SonyLIV Voucher
Easily access the best of SonyLIV with your voucher by following a few effortless steps. Check out these handy guidelines to redeem your voucher instantly.
1. Copy the SonyLIV voucher code you received via email or SMS.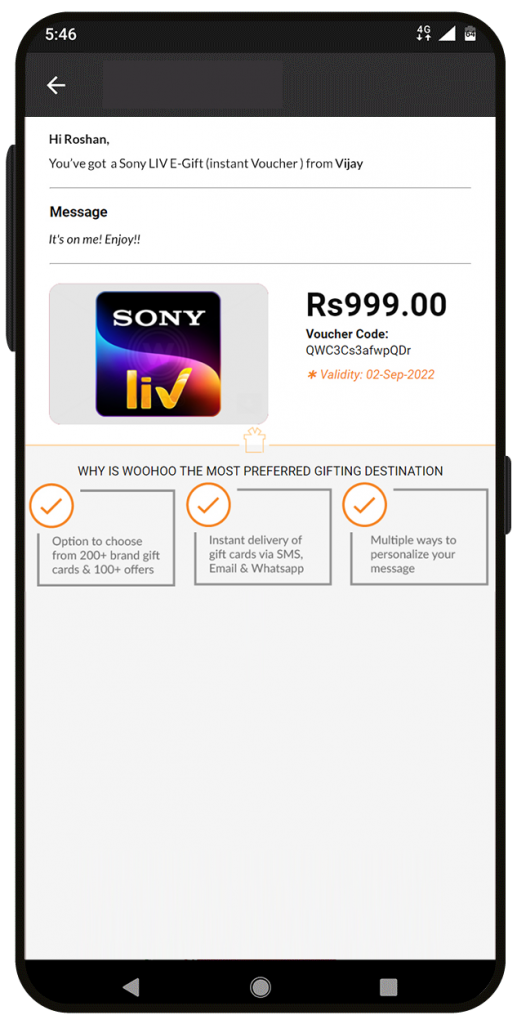 2. Log on to SonyLIV, choose your preferred plan and tap on 'select a promo code'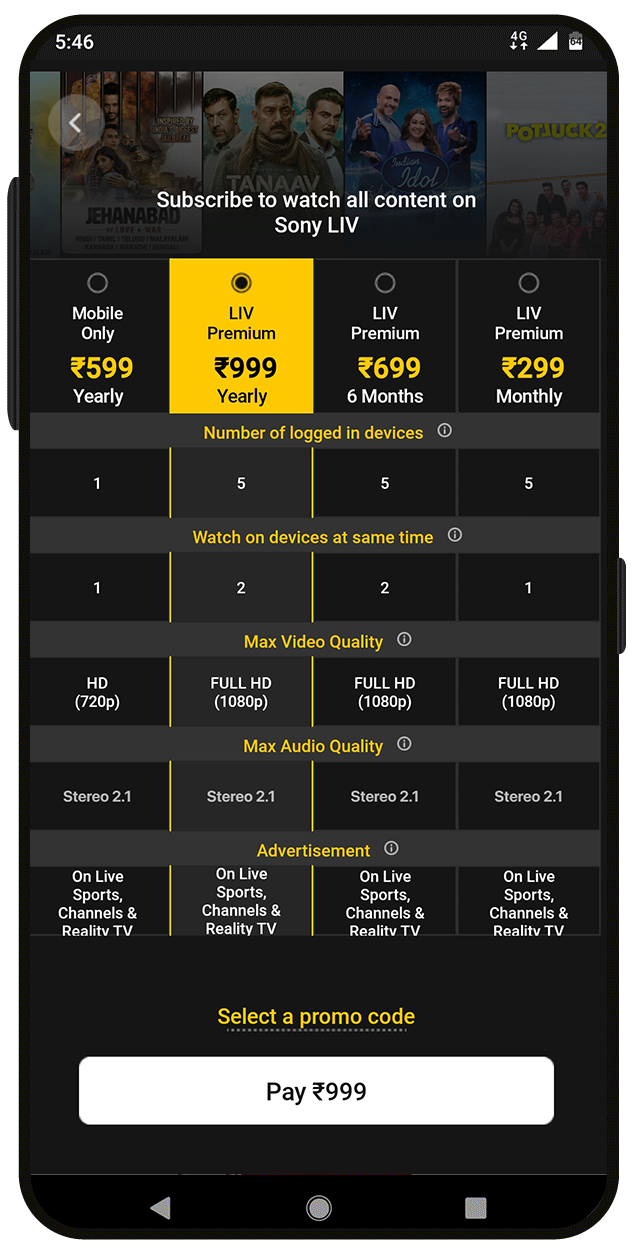 3. Enter the voucher code and click apply.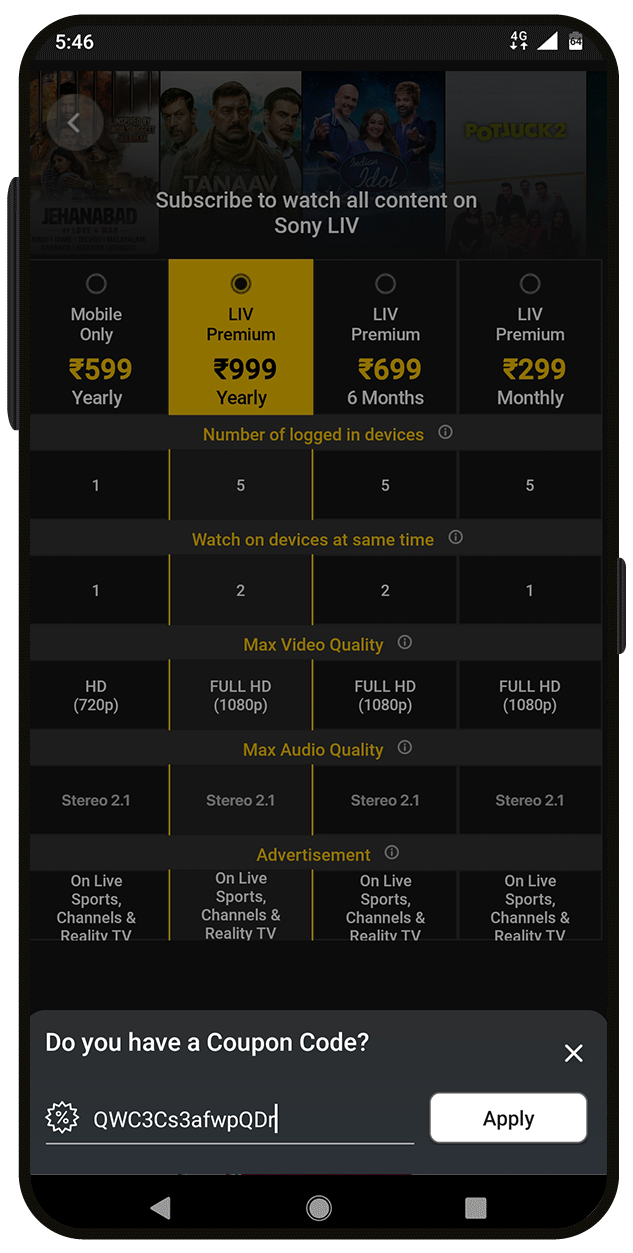 4. Woohoo! it's done. Now, enjoy unlimited entertainment.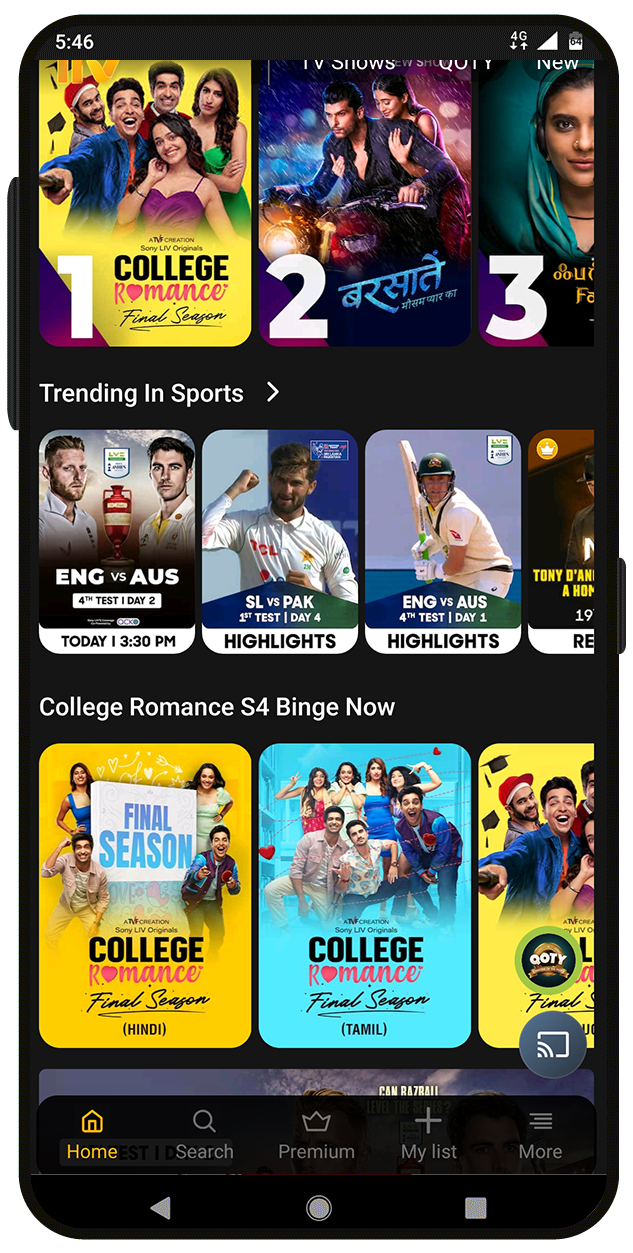 So why wait? Seize this golden opportunity to feel the adrenaline rush and support your favorite athletes at the Hangzhou Asian Games. Subscribe to SonyLIV using our solid discount offer on the E-Gift Voucher, and gear up for a thrilling sports voyage. Happy watching!