Log on to woohoo.in
Click on "Register"
Once you've registered and logged in to your account, click on "Group Gifting"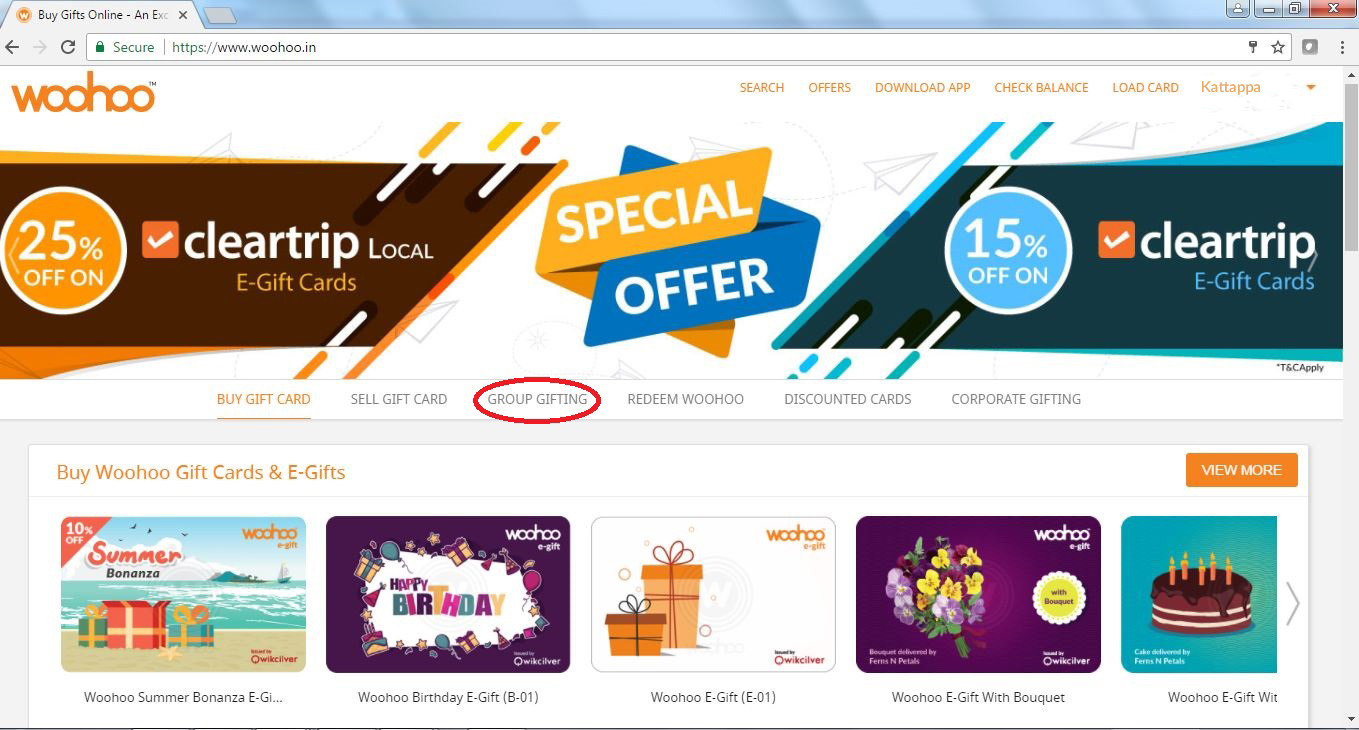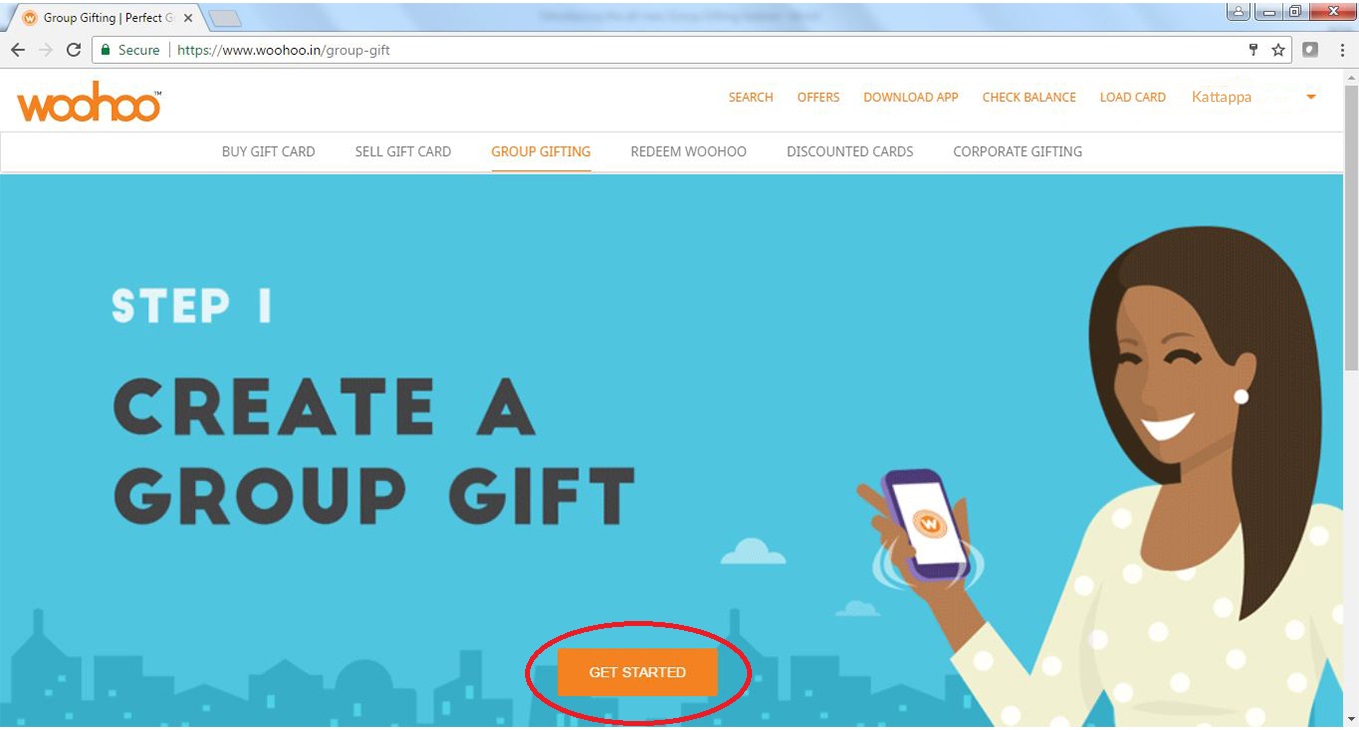 Enter a few details, select a picture from your gallery or use one of the fun templates. Click on "Start Group Gift".
Add your message and contribution to the kitty.
Select a payment option
Your contribution to the kitty has been added.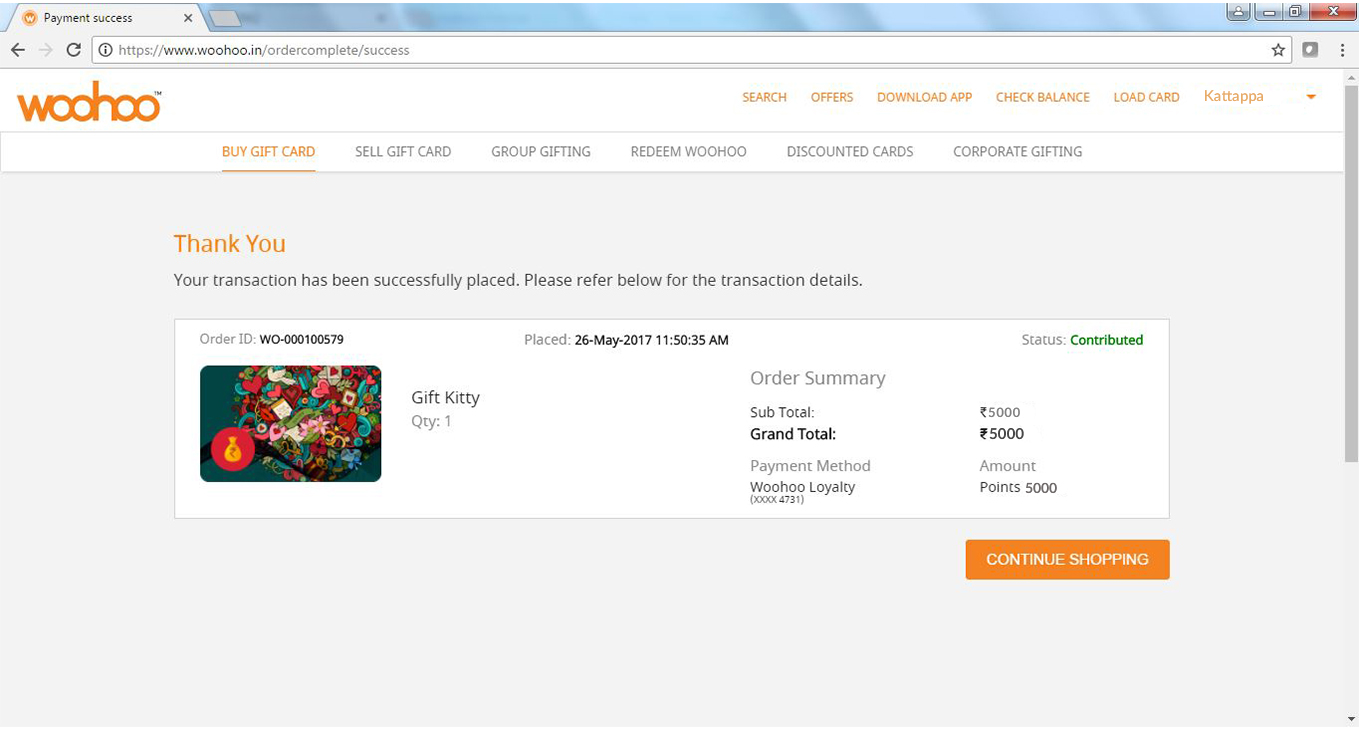 Now invite your friends and family to contribute. Share the link via email, social media, WhatsApp or SMS.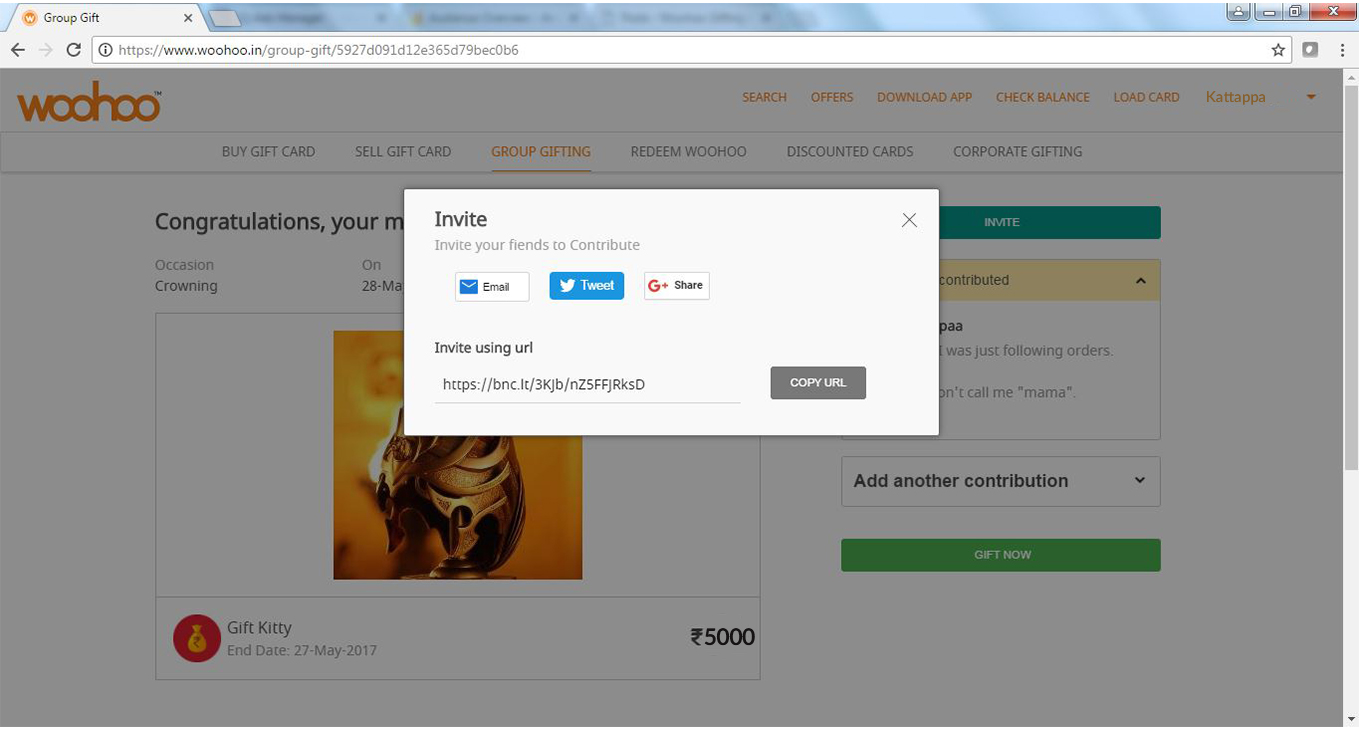 Once everyone has pooled in their shares, you can click on "Gift now" to send the e-gift card.
Enter the recipient's email ID and mobile number. Click on "Gift now".