Here comes the result of 'The Great Indian Wedding Gift Survey' conducted by Woohoo during the onset of the wedding season in Oct – Nov 2018, on the big Indian wedding gifting behaviour.
As we suspected, couples in India have been silent receivers of remarkably useless and boring gifts.
The facts from The Great Indian Wedding Gift Survey say it all: Indian couples would like their wedding gift to be perfect. Newly-wed couple will shower you with love and good karma if gift them freedom of unlimited choice with a Woohoo Wedding gift card.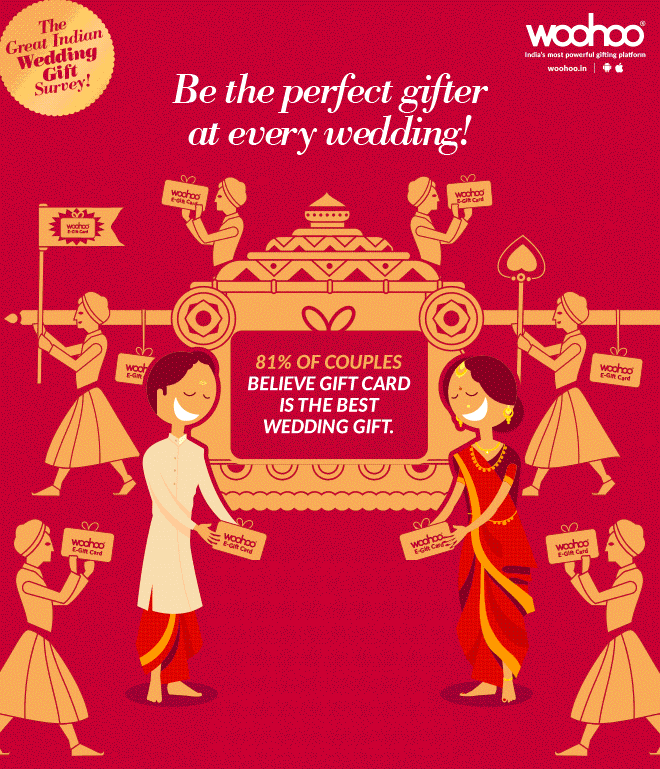 For More Survey Facts, Click Here.