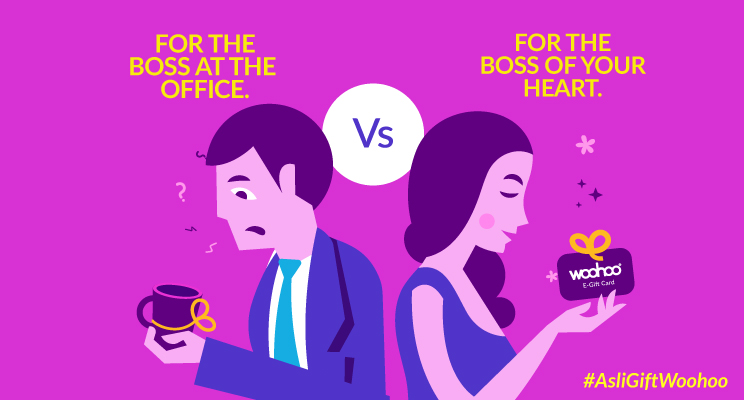 Gifting is one of the most rewarding experiences when the gift-giver and the receiver's choices are in sync. But have you ever thought how often that "sync" really happens?
Let's be honest: we've always hated receiving usual gifts: tacky wall clocks, oversized tees, or cheap gadgets. Then, why do we continue gifting them to your loved ones?
So, what is the best gift to show your Asli Love?
It's time to move away from usual gifts and bring back the joy of asli gifting. And we have just the perfect gift for you! – A Woohoo Gift Card.

Why Woohoo is the Asli Gift?

A Woohoo gift card gives your loved ones the asli freedom to choose their perfect gift. The receiver could choose gift cards or e-gift vouchers from the brands of his choice listed on Woohoo.in or Woohoo App. So, the range of options to choose from is wide – be it fashion, entertainment, books, home furnishings, dining or spa services. So why are you limiting them to a gift of your choice? Let them choose their gift from a whole lot of things that you can offer with a Woohoo gift card.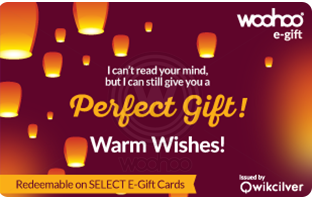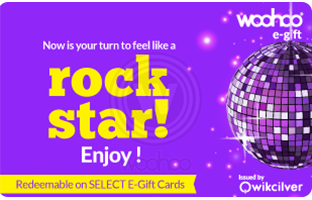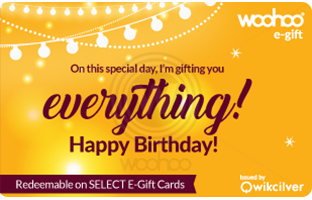 So, leave the usual gifts for the usual people. Show your asli love by gifting the Asli Woohoo Gift Card and make your loved ones go Woohoo.
And while you are at it, you get to choose from two exciting offers!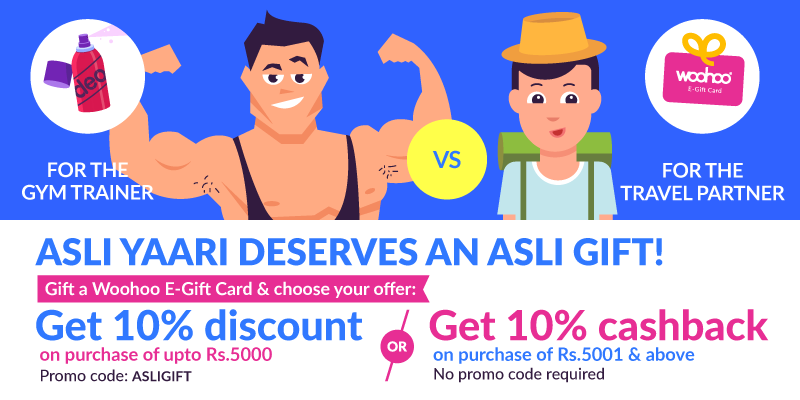 So, you don't wait for the perfect muhurat. Begin the asli gifting now.