Issue 12 – For August, 2012 
Greetings!                                                                                                                                                        
This edition of our newsletter is special as we complete one year interacting with you through our monthly newsletters!
This edition of our newsletter is special as we complete one year interacting with you through our monthly newsletters!
We are also happy to share with you that Mr. Gopalkrishnan S D, AVP, Watch Division,Titan Industries agreed to pen down a Guest Feature for this issue. We are glad to have a veteran like him share interesting insights on retail planning with all our readers.
Happy Reading !
NEW LAUNCHES
Hidesign in association with QwikCilver launched its loyalty program to reward its growing and loyal consumer base.
With this program, Hidesign customers will be able to enjoy exclusive rewards and privileges making their shopping experience a memorable one!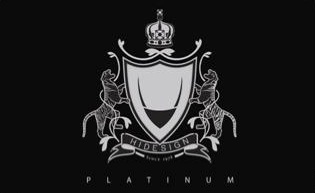 Woohoo.in launches its E-Gift Card-the one stop card for all planned (and unplanned) gifting requirements!
Whether its employee R&R programs, Performance Bonuses, Feel Good Gifts, Birthday Gifts, Anniversary Gifts, Festive Season Rewards. In effect, Gifts for any Reason and any Season- the solution is simple!
It eliminates logistic headaches and removes the responsibility of having to choose a suitable gift for the many employees and vendors the Corporate has!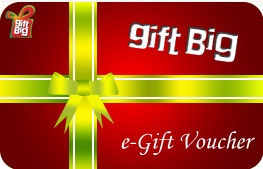 QWIK BYTE: Share of Different Categories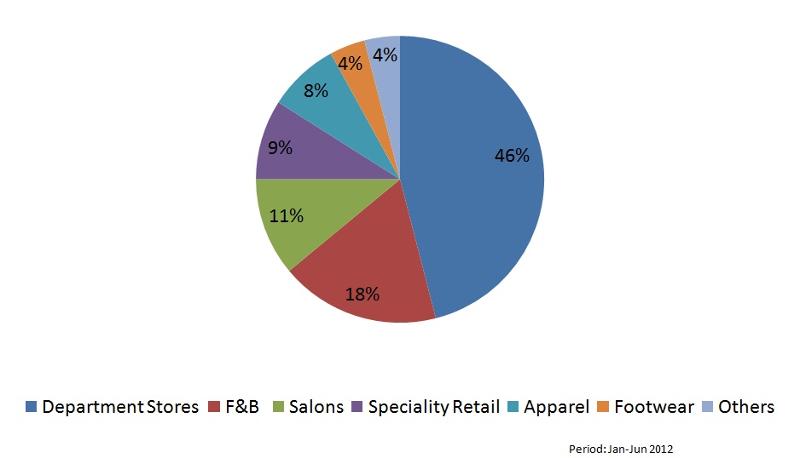 GUEST FEATURE: Mr. Gopalkrishnan S D , AVP:Watch Division, TIL
Retail Set-up: How to make it more viable?
Product quality and functionality are essential prerequisites for any retail set-up. Advertisements announce these, create brand desirability and kindle the purchase instinct. The last mile conversion into real purchase is at the final touch point, the retail store. Hence it is important that the art of retail is carefully thought and planned through. Here are a few critical areas to be considered.
Selection of the store: A good research and understanding is required before deciding on the location where the store is to be put up. The profile of the residents in the catchment area of the store should be relevant to the product category being sold. One does not put up a value mart where the nearby population is highly upmarket!
Product display and Visual merchandising: A good and attractive display of the product is very essential to elicit customer interest. Products should be arranged for the ease and convenience of the customers. One might want to highlight new introductions within the store to catch customer attention. Products could be arranged based on price points or product categories or any such classification that makes it easy for the customer to browse through. The products should not be stored in a clutter nor should the counters look empty. Very often the customers may shy away from a product on the presumption of a high price or may not be at ease to enquire the price. It would be a good idea to display the prices and display the 'value buys' separately. The store also should not look intimidating, particularly if the products are of widely differing price points catering to different customer profiles. The visual merchandising such as in store posters, danglers etc should also be very relevant, inviting and pleasing. Store in general and product counters in particular should be well lit.
Selection of the franchisee: All stores are not always run by the company themselves. When the stores where the products are sold are franchised, it is very important that the process for selection of franchisees gets equal attention as the products being sold. The reputation, the local standing, the investment capabilities and the retail experience of the franchisee are few factors that deserve attention. These are very essential to ensure that the reputation for the brands that have been built over years and at a considerable cost are not being whittled away by an inadequate franchisee.
Store staff: The staff being polite, well-groomed, well-informed about the product go a long way in converting the walk-in into a sale. A good and presentable uniform, the kind of make-up or perfumes that they can wear, a good training on how to receive or greet a customer, when to assist a customer or when to leave him alone are traits well worth being trained for. Customers today do look for a good retail shopping experience and these are essential to get the customers again back into the store for repeat purchases.
Loyalty Programs: It has now become common practice to grant to customers reward points on purchases made, that can be redeemed during subsequent purchases, to gain customer loyalty and ensure repeat purchases. Collecting customer's details such as their name, address, birthday or wedding day etc and wishing them is one other way of winning customer loyalty. They should be specially informed when products relevant to them are introduced or provide them a special preview of new products or allow the special privilege of availing discounts when there are schemes run by the company. These would make them feel privileged and stay closer.
Gift Card Programs: Gifting presents a great opportunity to the retailers today. There are any number of occasions- Father's day, Mother's day, Children's day, Valentine's day, Marriages, Birthdays, marriage anniversaries- just to name a few. Festivals and celebrations of successes and achievements add to the opportunity. Loyalty programmes, as already mentioned, helps in acquiring details of some of these and to use them effectively with customers. Unless one is gifting something to someone intimate, it may be difficult to judge what the giftee would need or appreciate. Very often what size to buy (as in case of apparels) could be an issue. In this fast moving world, one may not have the time to decide and choose an appropriate gift. Gift cards have starting playing a great role in this space. A Gift card which can be redeemed say in a large format store, gives wide options to the giftee. Being electronically managed, Gift Cards are also safe and convenient. Most of them in the form of plastic cards are also elegant and easy to carry around like a credit card. Paper Gift Vouchers with a face value force the customers to buy to the extent of such value or forego balance since refunds are never permitted. Gift Cards permit multiple usage and does away with this limitation. Retailers can create additional sales opportunities in collaborating with such Gift card programs by either offering their products on sales through such gift cards or selling Gift cards themselves as a product category in the stores.
Financial performance: It is needless to mention that any retail operation needs to be profitable. In a single store, profit achieved at the store is an easy measure. It has been proven that establishing many neighbourhood stores increases sales as it makes it easy for the customer to shop and to prompt the customers for considering the products in these stores, particularly when it comes to gifting. While this could lead to a desire for opening up of many stores, it is also equally necessary to keep an eye on each such store. Financial parameters or thresholds should be defined clearly and one should not hesitate to close down stores when they turn out to be not profitable. These could be based on turnover, return from square foot of space (especially when the rent is high) or return on investment made.
E:Mail- news@qwikcilver.com