Teacher's Day is coming up. Let's begin by asking you a question. Do you have a teacher who changed your life in a certain impactful way? Or maybe you have one who's more like a friend than a teacher? Or maybe the kind of teacher who is sort of cool but also sort of strict at the same time, perhaps that's the one who's your favourite teacher. So, have you decided yet on what you are going to do for this 'guru' of yours on this Teacher's Day?
We all know teachers play a significant role in a child's mental, physical and spiritual growth. They are the guiding force in a child's life just like this teacher was in yours. Although there cannot be one specific day to celebrate and honor the efforts of a teacher, we celebrate 5th of September to as Teacher's Day.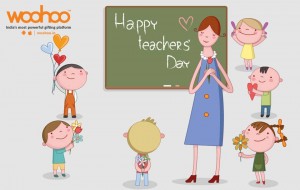 Teacher's day holds its relevance till date and how do we honour our teacher while sitting away from them at our homes during this pandemic? The answer is to send them gifts. Gifts have this natural tendency to make someone smile and it's a great way to let people know that we care about them and they are close to our hearts. Appreciating the teacher that means the most in your life through a gift is the sweetest gesture ever.
However, finding the right gift is not always easy. We've all been through instances when we've spent countless days looking up the net or visiting every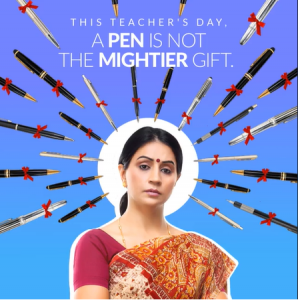 possible store just to find a gift that would suit the taste of the recipient, only to fail miserably. Here's where a gift card comes in. With all its personalized gifting features and the power of choice and flexibility it offers, it sure is a gift you can never go wrong with. So, This Teachers Day let's step away from old gifting ideas and try gift cards for your teachers which show much you value them.
Woohoo has gift cards from multiple brands across various categories like fashion, beauty, health, books, entertainment and many more. Give your teacher the unlimited choice of a gift card. You can also add a personalised voice note, picture or video to your gift and deliver it hassle-free through Email, WhatsApp or SMS.
Go on, choose a perfect gift card and send it straight away. Don't forget to write something sweet telling them what importance they hold in your life personally.