By Bandini Pravin
I still remember my teacher always used to say that it doesn't matter how much marks you get in your exams or whether you have topped in the class or not. The most important thing is how well you can implement your learnings into your life and make it better. She used to always say that all work and no play is not a balanced life. One has to go out and play with others, meet others to learn something more which no school or teacher can ever teach. Every day brings in some new learning for you which can be in any format and the day you are not learning even one new thing then it's a waste of that day. I really respect her for her thoughts and it has actually made lot of change in my perspective of life….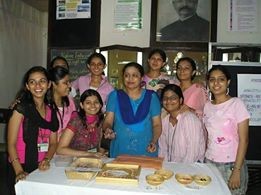 By Preeti Jaiswal
My teacher, Priyanka Jain, was my favourite teacher in school. She has always been my mentor and my inspiration. When I was in school, I would get nervous and stammer while talking. All my classmates would make fun at me. I would then feel bad and cry for hours. At times I did not even feel like going to school. But my teacher made life in school easier for me. She requested the students to help me rather than tease me when I stammer. She would reward star points for students who did good deeds. Thus, my classmates stopped making fun of me when I stammered. They would help me with my speech. My teacher too put in lots of effort. She mentored me constantly and made me feel positive and happy. Every day after school she would spend an hour teaching me and training me. She would fill me with her positive thoughts. Within few months I regained my self-confidence and I actually stopped stammering. She also taught us Math in school and at that time I actually had the least interest in that subject. She realized that from the very beginning and so she always got me involved in every mathematics activity or project in class. In her own way she would motivate me. She would explain the same problem to me over and over again, till I actually understood it. She was very patient with me. Initially when I would score less, she would not shout at me. In fact, she would motivate me to work hard. Thus, I got influenced by her & I put in all my effort to study. Very soon I began to understand math easily and I soon loved the subject too. I owe all my success to her because she taught me that perseverance is the key to success.
From her I learnt to try and try till I succeed. She helped me build up a base for my self-confidence. My teacher has been my true inspiration.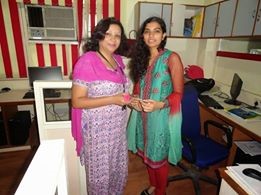 These stories, shared by our dear Woohoo fans, are part of the #WoohooDiaries series. If these stories inspire you (as much as they inspired us to launch this series) or if they remind you of someone you'd like thank, say hello or just send a note to, we at Woohoo would be more than happy to be the medium for your message. To send personalized little e-gift cards / e-notes to them via an SMS, Whatsapp or email, click here. If you'd prefer to have a physical gift card delivered to them, visit us at Woohoo.in.