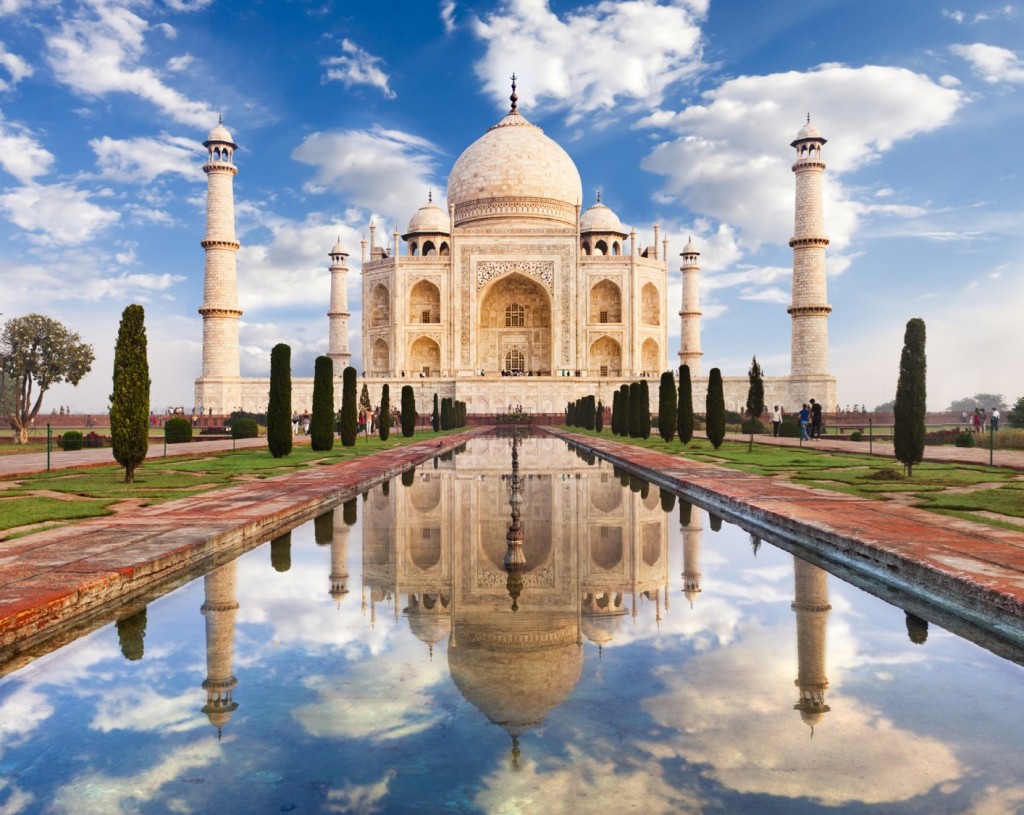 While speaking of exorbitant gifts through history, let's not forget the grandest gift of love in all time, the Taj Mahal. The Taj Mahal has been hailed as the everlasting embodiment of true love over centuries and with reason. This splendid memorial is constructed entirely of white marble and is the universally admired masterpieces of Mughal architecture. It's a real treat to watch the mausoleum on a full moon day; the marble's glow seems to be emanating from the undying love of the world's greatest lovers – Shah Jahan and his wife Mumtaz.
A Mere Lifetime Of Love Wasn't Enough
Mumtaz Mahal, a princess of Persian origin, was Emperor Shah Jahan's first and only true love.  She died while giving birth to their 14th child at the relatively young age of 39. When she died, leaving him to face his cruel son Aurengzeb all alone, his thoughts did not turn towards fighting for his rights as emperor of a large kingdom. Rather, the heartbroken emperor threw himself into building a monument of love for his beloved wife.
Out Of Great Grief Was Born The Taj
The Taj is a mute testament to the depth of the emperor's love, and the lengths to which he was willing to go to declare his love and devotion. It took 22 long years and the sweat-filled labor of 20,000 workers and craftsmen to finish this monument. The Taj Mahal cost the emperor 32 million Indian Rupees. Today, the Taj is a UNESCO World Heritage Site. Close to 4 million visitors every year pay homage to this ever-lasting monument of love, hoping that its presence will bend Cupid's arrows their way!
Get Her A Gift That Endures
The Taj endures everything from wars to the vagaries of nature. So must your love. Show your love through a Woohoo.in gift card for the most enduring symbols of love – diamonds and gold from Tanishq or Joyalukkas. Elegantly crafted gold and diamond jewellery will be your Taj Mahal to her, completely her own; and something that will endure and will be passed on for generations.
Note: Image is from findwallpapershd.com. Copyright vests with respective copyright holders.
(Post updated on 28 March 2016)