Mothers are the only ones who work for 365 days without any respite and complaints. They are always there for us and expect nothing in return yet as children it's our duty that we make them feel loved. Often our mother's sacrifices and care are taken for granted and fail to acknowledge her efforts. But, not this time. This Mother's Day express your love and what she means to you through a thoughtful Mother's Day present which evokes joy and pride. Though you can never repay your mother's priceless efforts, at least put in some efforts to make them feel embraced and adored. This time let there be no excuses in terms of making this day memorable.
Find a Gift Your Mother's would love this Mother's Day
Don't you think selecting the best gift for our moms can be very tough? There are several options and our mothers are the most updated with recent trends, which makes it even more difficult. Moreover, you don't want to let her down and ensure that she doesn't have to pretend to be happy so that your spirits are up. She works so hard to make us and our lives so special so you just can't afford to spoil that one day she has on her name. Woohoo.in is here to solve your problem and help you find the most unique Mother's Day gift – a gift card which can never go wrong and let your moms down. Woohoo.in is committed to resonate the joy of gifting and infuse a new era of unconventional gifting. This powerful platform has 100+ reckoned brands like Amazon, Flipkart, Westside, Shoppers Stop, Lifestyle, Bluestone, Myntra, etc.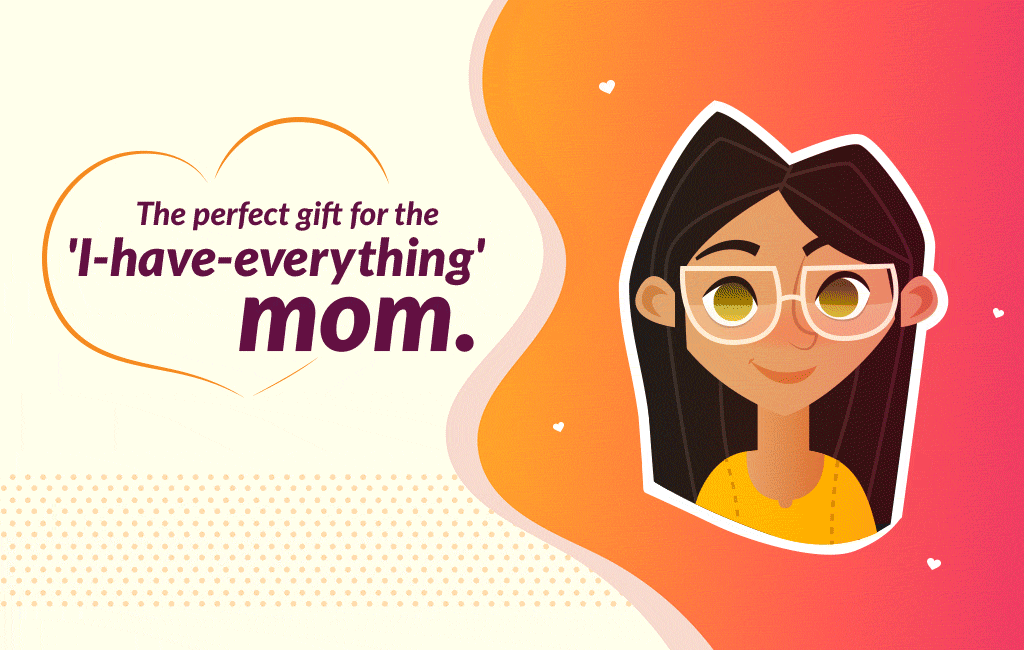 Gift cards are a form of magic wands which provides your mom with the joy of shopping and freedom of choice. It saves her from embracing her undesired products for your happiness. Let's face it, there is no 100% guarantee that we will get the right gift. So why not just buy a gift card and negate the risk.
How to Pick The Best Gift Cards for Your Mother
As we have already mentioned, Woohoo has 100+ brands you can absolutely fall in love it in variety of categories suitable for every kind of recipient. Thus, to help you get the perfect gift card, we have mentioned a few appropriate categories for your lovely mothers.
Fashion
Is your mother the fashionista type who love to shop and knocks everyone down with her stunning sense of fashion? If yes, then fashion gift cards would be the ideal choice as we have the collection of fashion brands like Myntra, FBB, Shoppers Stop, Lifestyle and many more.
Home Needs & Grocery
Mothers hold supreme power when it comes to decisions regarding your house and invests a lot of time buying the best products for her family. Whether its kitchen products, décor or any other daily essential, there shall be no compromise in it. If your mother is the Queen of perfection, then check out gift cards like Bigbasket, Spencer's, Spar and Prestige Smart Kitchen. This time gift her convenience and remind her to take a chill pill.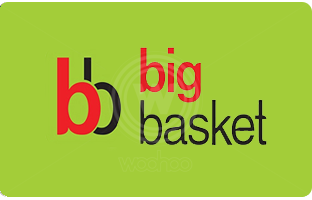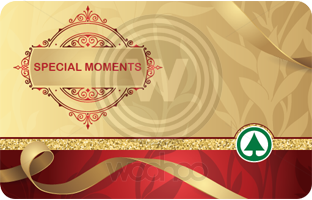 Health & Beauty
For all those beauty and health conscious mothers out there, Woohoo has brands likes Nykaa, Four Fountains Spa and Bodycraft. Its time for a special Mother's Day makeover and rejuvenation.
Holiday & Dining
Our moms work day and night just for us. They have no complaints! No demands! To appreciate their efforts, this time gift them a priceless experience by giving them a holiday package or a fine dining voucher with the best in town service providers like Taj, Oberoi's, MakeMyTrip, Cleartrip, etc.
Jewellery
Our mothers never fail to spark our lives with their love and care. So, why should we fall behind? She deserves all the luxuries in her life and how about gifting her a jewellery gift card from Kalyan, or Malabar Gold or Bluestone.
Gift Your Mom the Entire World to Choose From – With a Woohoo Gift Card
If you are not sure of which brand your mothers like, then opt for the high-power card – Woohoo gift card. A Woohoo gift card can be redeemed against 100+ brands gift cards listed on Woohoo.in and Woohoo app. If you wish to make Mother's Day special for all mothers around you like your grandma, mom to be sister, wife etc. and don't know their preferences then you can blindly opt for Woohoo gift cards. Woohoo cards have imbibed the multiple roles just like our mothers and you can easily personalize them to evoke emotions. We care for you and your mom. Thus, we have designed the most heartwarming woohoo gift cards for making this gift an unforgettable one.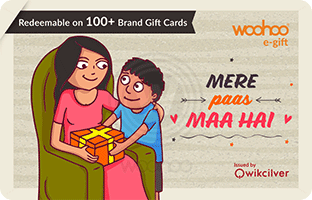 Your little effort will bring boundless happiness to your mothers. So, without any further delay, Choose a gift card which your mother would love and surprise her with the best gift she could ask for.
Mother's Day Offers on Gift Cards