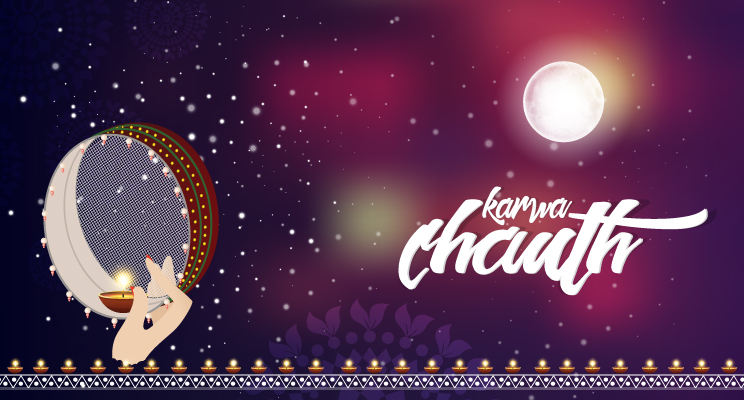 Your wife – your precious, faithful, devoted wife. What would your life be like without her? We hope you'll never have to find out. This Karwa Chauth, your wife will be fasting as she does every year, waiting to sight the moon before sampling her first bite of food from your hand. It's a precious moment of reconnaissance between a husband and wife, a moment you both will feel profoundly. Make this moment last forever. Make this moment so significant that you both will cherish it forever. Gift her something unbelievably beautiful this year. Go on.
But What To Gift Her this Karwa Chauth?
Yep – that very same, age-old conundrum. Granted she is your precious wife and you know her better than anyone on this planet, but when it comes to gifting – well – it's still a bit of a dilemma. So don't waste time worrying. You may never get her choice right. The best thing to do here is to let her choose. The problem then is how to let her choose her own gift and yet keep the gift as a surprise? Yep, we understand this one too. That's why we are here.
Do Some Due Diligence
What does she like? Is she fond of jewelry beyond all else? Clothes? Shoes? Books, smartphones, romantic meals with you in fancy restaurants, perhaps? It doesn't take much time to find out what she truly likes and what she'd love to get as a gift from you. Try some domestic espionage – yes! Recruit your kids or younger siblings to find out what wifey dear has in mind for Karwa Chauth this year. Oh, there are many ways to get the info you want, so long as you are hell bent on making her happy!
Let's Say You Simply Cannot Find Out What She Wants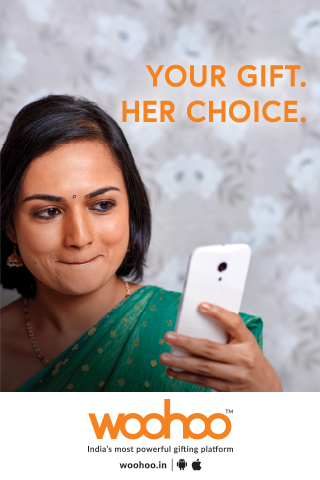 Here's the thing – even if absolutely cannot figure out what she wants, we've got you covered? How, you say? Consider this – let's say your wife loves jewelry, fashion apparel, handbags and sunglasses. All you do is to get her a gift card from Lifestyle, Shoppers Stop, Westside, Big Bazaar or Marks and Spencer. Woohoo.in stocks gift cards and gift vouchers from many brands that offer a plethora of goods. Problem solved?
Check Out These Fabulous Karwa Chauth Gift Options
• Romantic dinner for two? Get her a Dining Gift Card. Let her spend the funds on the restaurant of her choice. Pure joy!
• A love for fashion? Just get her a Fashion Gift Card.
That's not all – we have so many fantastic brands to choose from – Check out the top brand gift cards for Karwa Chauth. we guarantee that this will be the best Karwa Chauth you and your wife have had in years.