An unprecedented situation like never before is unfolding in front of us. With COVID-19 affecting almost all countries, governments are urging citizens to practise social distancing. It's the best way to slow or prevent the spread of the virus.
Given the situation, it has become imperative that we all stay at home not just for our own safety but for the safety of our family and fellow citizens as well. Hence, Woohoo brings to you a fun way to spread the message of the importance of social distancing with special Woohoo gift cards.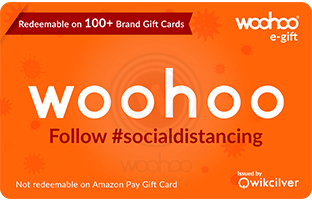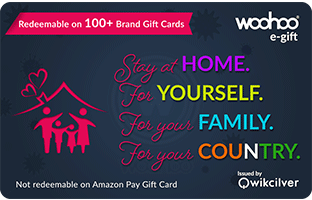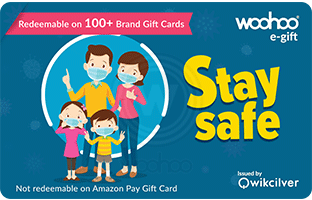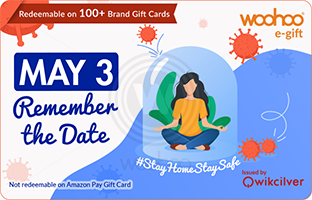 Go ahead and spread the message with these gift cards. These gift cards will not only encourage your loved ones to stay at home but also bring about some cheer during this trying times.