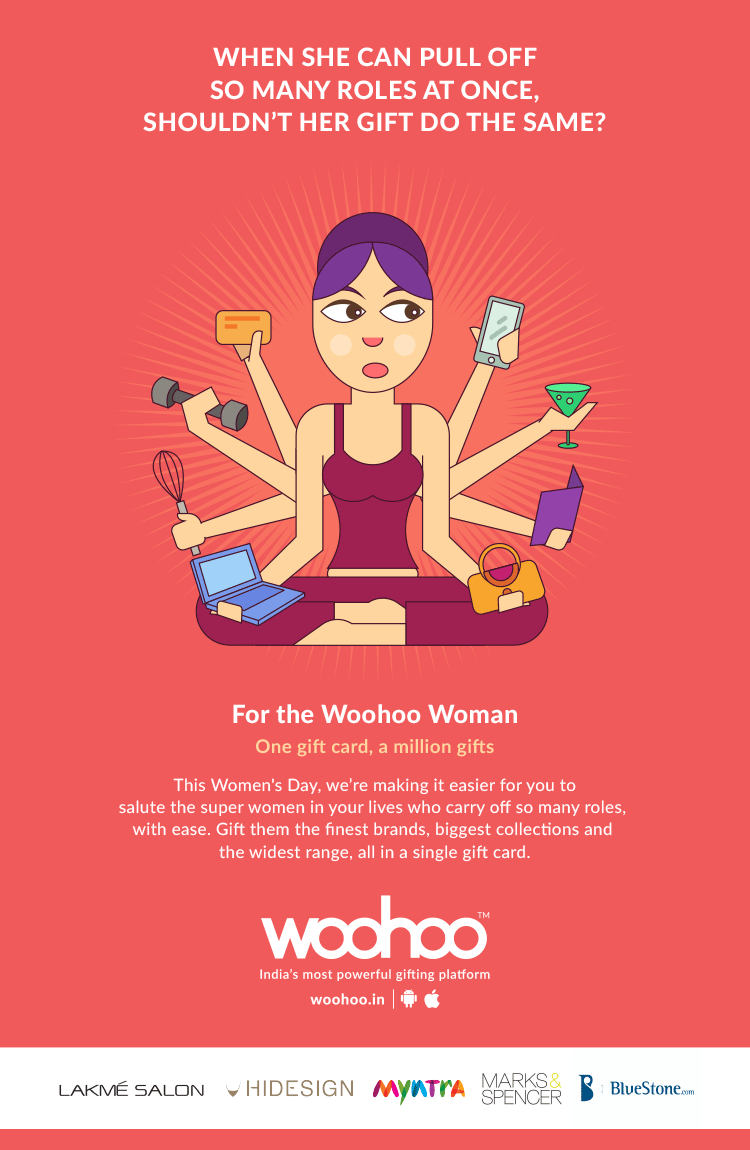 International Women's Day is celebrated world-wide to celebrate the social, economic, cultural and political achievement of women. Besides the socio-economic and political significance of this day, many also take this day as an opportunity to acknowledge and appreciate the women in the lives.
Like all of us, you certainly are aware of the importance of these women in your life – be it your mother, wife, sister or friend. But how often have we made it a point to acknowledge it? This International Women's Day, show your love for these special women in your life – let them know how they make your life worth living.
We've got some gift ideas listed here for you:
Watches:
For that woman who has made every moment of your life so much more meaningful, a good watch would be symbolic of your appreciation for those moments captured in time. Let her have her pick from the collection that suits her taste, with gift cards from Titan, Helios or Fastrack.
A sumptuous meal:
Surprise her by gifting her a meal at a fine dining restaurant. Gift cards from Mainland China, Sigree, Oh! Calcutta and more, available at Woohoo.in, will let her enjoy a memorable lunch or dinner with her friends.
Coffee and conversation:
Gifting is not all about splurging – it's often the surprise factor and the experience that counts. A Costa Coffee gift card will be ideal for her to have endless conversations over coffee with her friends.
Movie / events time:
If she's a movie buff or likes to attend various exciting events in the city, a PVR Cinemas gift card or BookMyShow e-gift card will be a perfect gift. Show could use this whenever she feels like catching a new flick at the theatres or attending other events in the city.
Pampering session:
Let her pamper herself with a relaxing day at a spa or salon. Be it a Four Fountains Spa or Lakme Salon gift cards – they're all great gifting options, available at Woohoo.in.
Gifting is not just about giving or receiving something. It's also the thought behind the "something" that counts. And if that something truly makes the receiver happy, the sense of contentment the giver experiences is multiplied. Woohoo.in offers convenient and flexible gift vouchers and cards, giving the recipient great freedom to enjoy the gift of her choice from across many brands and retail outlets in India. Go ahead and experience this sense of contentment by gifting a gift card today.