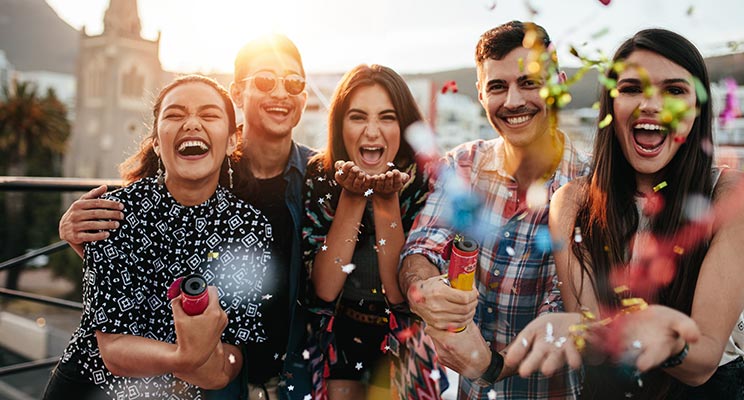 We all know the quote – "A friend is someone who knows all about you and still loves you." How many of you agree with this quote? Wouldn't you count on your pals to stand by you through the roller-coaster of life? True friends are your treasured companions who heal hurts, and sooth bad memories. This Friendship Day, shouldn't you try to make them feel wanted and important in your life this?
Cherishing Friendships
Life is a long journey and you need true friends who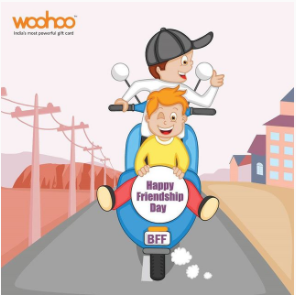 light it up. Sending thoughtful and personalized gift to your friends spreads a lot of good cheer and fun.  They will always remember you as someone who stands by them through thick and thin.
However, buying a gift for a friend is not easy. Your friends are important to you, and you will want to impress them with something that they'll truly appreciate. Yet, with the plenty of choices that always surround you, how to decide what your best friends would like best?  Woohoo.in gives you the opportunity to celebrate the Friendship Day in a grand and fun filled manner. There are a variety of gift cards and vouchers to suit the tastes and preferences of your friends. If you have not found the time to shop for a Friendship Day gift, Woohoo.in lets you dispatch gift cards in a jiffy. It is super convenient, and you can send personalized e-gift cards to them in an instant. These cards are sure to be well received. Create a stir and strike the right chord by choosing gift cards from Woohoo.in.
Friendship Day Gifting Pointers
An invaluable tip – tailor your gift to suit your precious friend's unique persona and stage of life. How about a deluxe and ritzy Titan watch gift card for the busy bee? A package tour with Cleartrip gift card would make the day for the adventurous and outdoor kind.  A movie buff will be more than happy to get a BookMyShow gift voucher. If your pal is a foodie, spring a surprise on him with a Dineout gift card. Clinch your friendship with a memorable gift card and keep those friendship going forever.
Check out Exciting Friendship Day Offers on Gift Cards.