As appeared in The Economic Times on 10 October 2016 by Priyanka Sangani
_______________________________________________________________________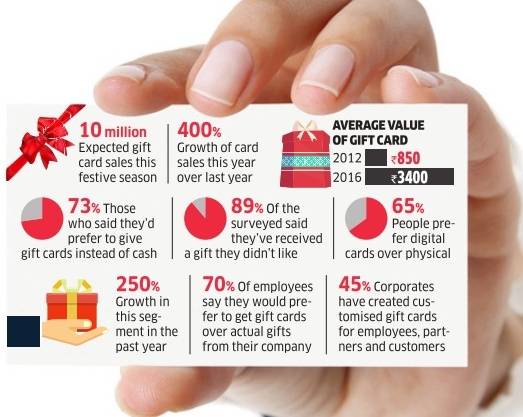 The gift card segment in India is likely to get a huge boost this festive season with projected growth of 400% over the last year, according to the Qwikcilver Gift Card Survey.
The survey was carried out across 400 towns across 10,000 points of sale and also factored in the buying behaviour of 4,00,000 shoppers on Woohoo, the company's ecommerce platform.
Qwikcilver cofounder Pratap said gift cards were becoming the preferred gifting option, with the company averaging almost 3-4million cards a month.