Diwali remains one of the most important festivals in the Hindu calendar and the festival is celebrated over a period of 5 days. From lighting lamps or diyas, bursting crackers and relishing sweet delights, praying to goddess Lakshmi and lord Ganesh, this auspicious festival keeps people on their toes throughout. During this festival of joy, people choose to gift their near and dear ones as well. It's no surprise that year after year, you tend to fall short of ideas to buy gifts for Diwali. Sweets, jewellery, figurines are passé, that's what you've been giving away as Diwali gifts all these years. Care to gift something different this Diwali?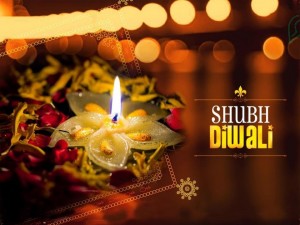 Do you want to send the sweetest warm wish this Diwali? With the festival of lights just around the corner, you are looking for a gift that can really make an impression for sure. Take a look at the gift card options at Woohoo. The perfect Diwali gift for your spouse, children, parents, in-laws or friends does not have to be hard to find. Based on their interest, you can purchase a gift card online that will delight them. For instance, if your wife is a movie buff, she'd love to be treated with a PVR cinemas gift card that lets her watch all the upcoming flicks with her best friends. She might even enjoy a shopping spree from her cozy couch with a Myntra gift card. Who said you can't please your in-laws easily? Buy them a travel and tours gift card at Woohoo and send them on a journey of their lifetime to a destination of their choice. And of course, there is a wide range of options for friends – from restaurant gift cards, Prestige smart kitchen gift cards for the newlyweds.
Confused for Choice?
There's no doubt the choice for gifts is immense at Woohoo. While buying something straight off your dear one's wish list is the safest strategy, we think that you can consider their circumstances and their personality too. If they have moved to a new home and it needs decorating, home décor is the right choice. If your recipient is elegant and flamboyant, shopping would surely be on her mind. Most importantly, keep in mind that the best gifts are not always the most expensive, but the ones that mean a lot to the recipient. Find a gift that means a lot this Diwali!
Note: The image is from happydeepavali2015.com. The copyright vests with respective copyright holders.
(Post updated on 28 Oct 2016)