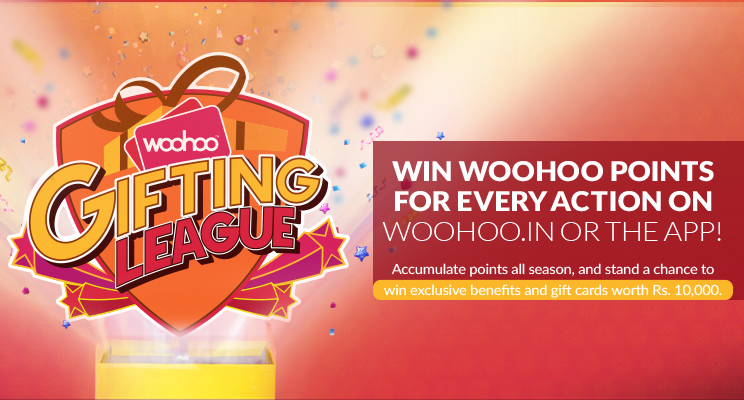 Woohoo announced the launch of the first-of-its-kind gift card league – Woohoo Gifting League, a platform for brands to maximise revenue through gift cards this festive season. The Woohoo gifting league will have on the platform more than 100+ brands, including Shoppers Stop, Westside, Myntra, TTK Prestige, Marks & Spencers, Lifestyle and Pantaloons.
Habit formation around Gift Cards:

Much of the gifting spends in India happen either through cash or through the unorganised sector.The Woohoo Gifting League is an attempt to move some of that spend to brands, via the gift card route. From a brand point of view, the idea is to build habit formation around gift cards in a way that it remains top-of-mind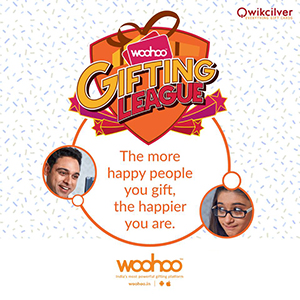 with consumers for all sorts of gifting occasions even beyond the reigning festivities.
The platform will present consumers an array of gifting options; physical and the increasingly popular digital gift cards, from leading brands in the country. Retail brands, on the other hand, get the opportunity to garner a greater share of the seasonal gifting pie, through gift cards. The gift card market currently is over Rs. 3,000 crore.
Gift Cards help brands increase sales and create access to new customers:

A recent Qwikcilver study indicated that on an average Gift Cards represent 12% of brand sales. With the Woohoo Gifting League, that percentage is set go up during the festive season. Gift cards also enable brands to reach out to and engage with a wider consumer base, because brands get access to both the gift card purchaser and the recipient. This is expected to lead to significant increase in customer acquisition, ranging between 50-400 percent, depending on product and category type.
Commenting on the launch of this new initiative, Pratap TP, Co-Founder and CMO of Qwikcilver said: "For close to ten years now, we have worked relentlessly to make gift cards synonymous with gifting and the launch of this initiative is one more innovative step in that direction. We are confident that the Woohoo Gifting League will help our brand partners maximize the festive season while at the same time making gifting a convenient and enjoyable experience for millions of Indians."
As appeared in www.afaqs.com on Sept 1, 2017.